7
November 6, 2014 by Bernadette ~ The Bumbling Bookworm
I love a book swap, and I've previously participated in the Ninja Book Swap a couple of months ago.  I wasn't going to do it this time around for various reasons, and then on the last day to sign up I caved!  I didn't really want to wait until February to participate again 🙂
The beauty of the Ninja Book Swap is while you know who you're sending a parcel to, you don't know who's sending one to you because it's not the same person.  It's a total surprise until you receive your package… and last week I got mine!
So that's the package… How pretty is that box!  I almost didn't want to open it because it was so pretty, and the ladies at the post office were all commenting on how lovely it was 🙂 Now for what was inside:
I can't get over how awesome this package is!  It turns out my Ninja Book Swapper was Suzanne from Librarian Lavender and she totally nailed it on the head 🙂 The books were a perfect choice, I'm hooked on Gayle Forman's writing these days and I can't wait to read them.  Now for some more photos: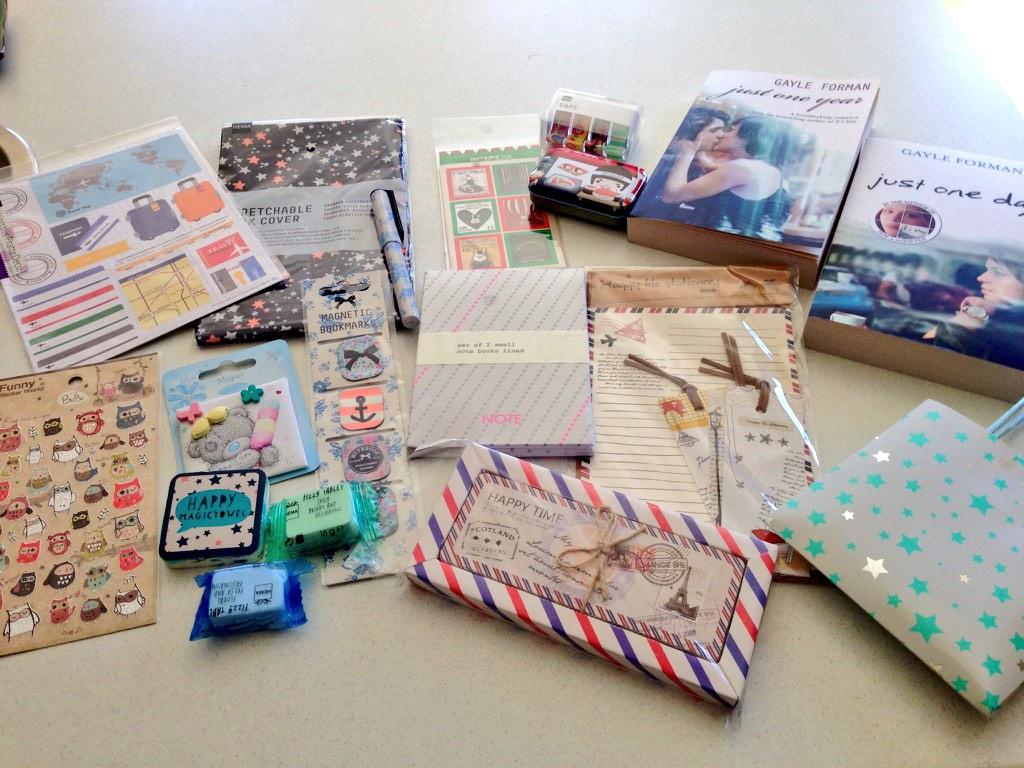 There was just SO MUCH and it was amazing!  There were notebooks and bookmarks (so many, I love them all!), stickers galore, mini tape, a book cover, a pen, fizzy bath bombs, stationary, the list just goes on and on!  Needless to say, I was very spoilt!
I'd highly recommend the Ninja Book Swaps to anyone who wants to participate, they're international and they're really well run – no dramas whatsover.  I can't wait for my next one!